About Dr. Sam Morgan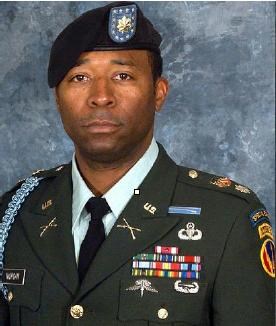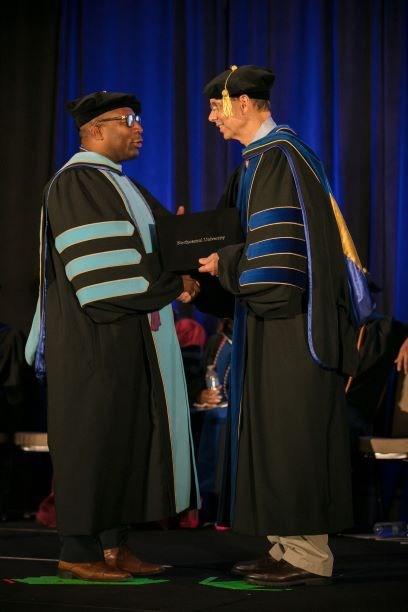 Dr. Sam Morgan is currently the District 4 Northeast City Representative and a local small business owner. Sam is intensely dedicated, passionate, and devoted to serving all the folks who live right here in El Paso's great District 4.Dr. Morgan has over 25 years of leadership know-how & executive administrative experience in the workforce. He is committed to volunteer activities and to serving civic organizations.
Dr. Morgan's mission is to invest in technology, provide transparency, ensure public safety, improve mobility and promote economic development to create an age-friendly community while fostering solid relationships with District 4's constituents.
Dr. Morgan came to El Paso as an Active Duty U.S. Army Infantry Military Officer. He has been a resident of Northeast El Paso since 2000 when he was assigned to Fort Bliss as a Captain Career Course instructor. His following assignment was as an Operations Officer in the Doctrine of Training Leadership Division at Fort Bliss's Air Defense Artillery School.
Dr. Sam Morgan served his country honorably for twenty-one years in the U.S. Military (U.S. Air Force and U.S. Army) in both the enlisted and officer ranks. He retired as a Field Grade U.S. Army Officer, Major, in 2006. Dr. Morgan served in distinguished military units such as U.S. Special Operations as a 18C Special Forces Engineer (Green Beret), Military Intelligence as a Long Range Surveillance; Platoon Leader and Executive Officer.
After retiring from the U.S. Army, Dr. Morgan served his community as a graduate school adjunct professor and he was later selected and promoted to lead Webster University's Fort Bliss satellite campus as its Academic Director. As Director, Dr. Morgan was responsible for ensuring that students received a high-quality learning experience that helped transform them into global citizens while they strived for individual excellence.
Dr. Morgan is also the author of a book (Cracking the Nut on Leadership: A Way) and a doctoral dissertation entitled "An Exploration of Recruitment and Retention of Tenured and Tenure-Track Faculty at Sol University: A Qualitative Case Study."
Collectively, Dr. Morgan possesses a Bachelor of Arts degree in Management, a Master of Arts degree in Management, and a Doctorate of Education with a specialization in Organizational Leadership.
The reason for Dr. Morgan's success is that he has dedicated his life to community service. In El Paso, he has been well known and respected for more than two decades as a community leader, educator, and entrepreneur.
His priorities are to ensure quality of life, quality of place, improve access to healthcare for all people, expand employment opportunities in his district, improve public safety services and police/community relations, and improve affordable housing opportunities.