PROUDLY ENDORSED BY:
THE EL PASO ASSOCIATION OF FIREFIGHTERS
THE EL PASO APARTMENT ASSOCIATION
FORMER DISTRICT 4 CANDIDATES: DOROTHY "SISSY" BYRD & WESLEY LAWRENCE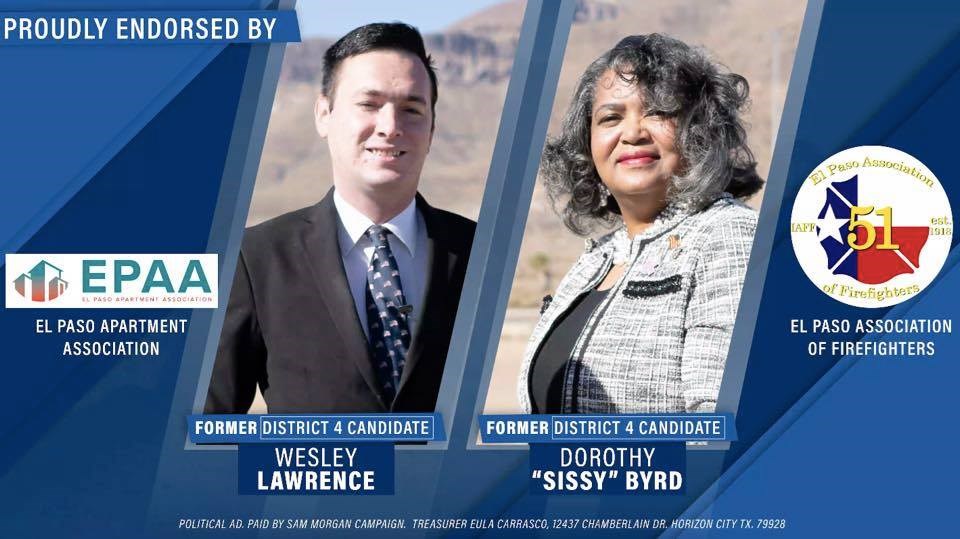 Hello Friends & Neighbors!
Welcome to my website! I know I have met many of you throughout the past three years, but if I have not had the opportunity to meet you, please allow me to introduce myself, I am Dr. Sam Morgan, and I am currently serving my first term as a member of El Paso's City Council, representing the citizens of District 4 in Northeast El Paso. I have served on four of the Council's standing Committees to include the Financial Oversight and Audit Committee (FOAC) and the City Employee Retirement Pension Fund Board. During my short time in public office, —less than 4 years—I have been able to accomplish so much for our Northeast Community with the help of committed constituents such as yourself.
As the City of El Paso continues to grow and prosper, I, as your Northeast City Representative will continue to work to ensure that our Northeast Community grows and prospers as well!
Now is a critical time for Northeast El Paso and we do not have time to be distracted or to lose focus on what we are here to accomplish: A better Northeast for all residents. By allowing me the honor of being elected for a second term as your Northeast Representative, I will continue to move forward on the track we have created so far, and ensure that all interests are represented, gaining us the attention and amenities we deserve! Together we WILL continue to make significant contributions to the beautiful Northeast we call home.
Although the city has been resilient and able to overcome unprecedented challenges such as the influx of Migrants seeking asylum, the horrendous Wal-Mart Shooting, and the COVID-19 Pandemic, we have been able to persevere as a city, especially in the Northeast, accomplishing so many goals for our community, together.
Looking at all the work that we have done together, this list of accomplishments is only the beginning of what is to come!

Top 12 Future Northeast Projects:
1. El Paso Police Department Headquarters: I am happy to announce that we have secured the new El Paso Police Department HQ to be located right here in Northeast El Paso.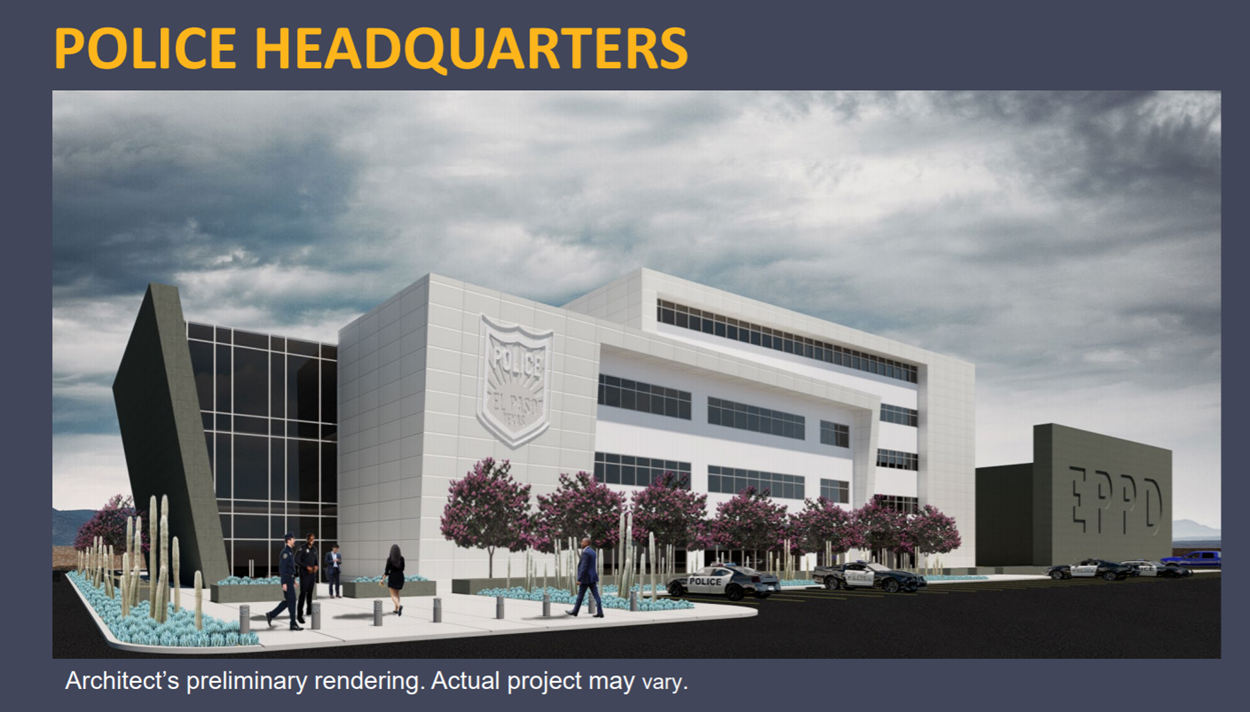 2. Fire Department Headquarters and Training Facility: I am also happy to announce that the Fire Department HQ will also be located in Northeast El Paso.
These initiatives for a new Police and Fire HQ were passed by the voters in May of 2019 as a part of the Public Safety Bond! This will marry up well with the new 911/Fusion Center that is housed in Northeast El Paso on Threadgill. This Fusion Center is home to all of our 911 call takers as well as serves as emergency response facility for any crisis situations in El Paso, including our response to the Walmart shooting.
3. Texas Department of Transportation (TXDOT) Northeast Borderland Expressway:
It entails collaboration with the New Mexico Department of Transportation

It provides regional connectivity

It involves four 12-foot lanes

It is a divided depressed-median expressway

4. Construction of the Sean Haggerty/Angora Loop Connection:
Benefits of the Construction:
Spur Economic Development in Northeast

Allow Business along McCombs and Dyer to prosper

Increase ridership on Sun Metro and reduce wait times

Provide better access for school buses

Provide better access for first-responders: Police, Fire and EMT
5. Railroad Drive Reconstruction Project:
Railroad Reconstruction from Loop 375 to Farah St.

New roadway reconstruction

New street signage

Dark Sky-Compliant street lighting

ADA-Compliant sidewalks and driveways
6. Joey Barraza and Vino Memorial Park (previously known as Northeast Regional Park):
New Flat Fields

New Dog Park

New Landscaping & Public Artwork

Modular Play Structure
Learn more about the Park Renaming:
7. Veterans Recreation Center Renovations:
Additional gym for basketball, volleyball and pickle ball

Centralized Restrooms
8. Knapp Land Conservation Easement: Ongoing progress toward establishing—between the City of El Paso and the Frontera Land Alliance (El Paso's only 501(c)3 nationally-accredited land-trust organization)—a perpetually legally-binding conservation easement conserving this mountainous land and preventing it from ever being developed.
9. Railroad Landscaping & Lighting Project: This project is currently under construction and provides much needed lighting along Railroad Dr. This landscaping will also beautify the area with native shrubs and add much needed water drainage to the area.
10. EPISD Gene Roddenberry Planetarium Relocation: The Planetarium is currently under construction being relocated to Crosby Elementary through a CDBG funded program that will bring more educational value to our neighborhoods.
11. North Skies Park Improvements: Located in Mesquite Hills, a neighborhood association led project will bring much needed amenities to the area including shade structures and a play area.
12: Will Ruth Ponding Project: Having coordinated with residents to purchase properties in the Will Ruth/Threadgill area to build the Will Ruth Premeditation Holding Pond, this project will be designed to prevent future flooding in the Northeast community. This project will also see to it that Northeast residents do not have to live in the flood plain. This project will remove over 500 more homes from the flood plain!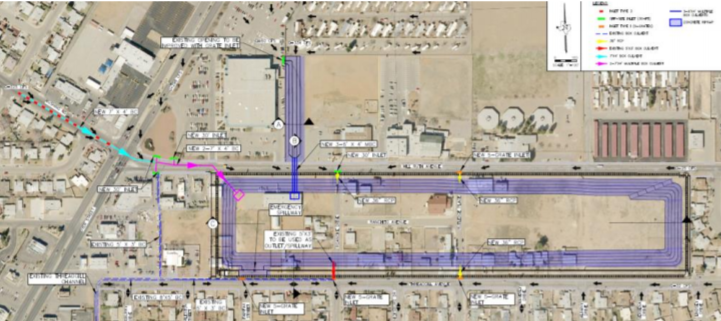 Top 21 Projects Completed During my First Term in Office!
Taking office in mid-2017, I understood the great need that existed and now, just three years later, I can proudly share this list of accomplishments with you!
1. Completed: The Northeast Flood Plain Revision. As a part of the 2018 Northeast Flood Plain Revision working through the Federal Government and FEMA, 4,178 homes were removed from the Flood Plain. This resulted in homeowners' savings estimated at around $7.7 million.This is a savings of $7.7 million that homeowners no longer have to pay in flood insurance!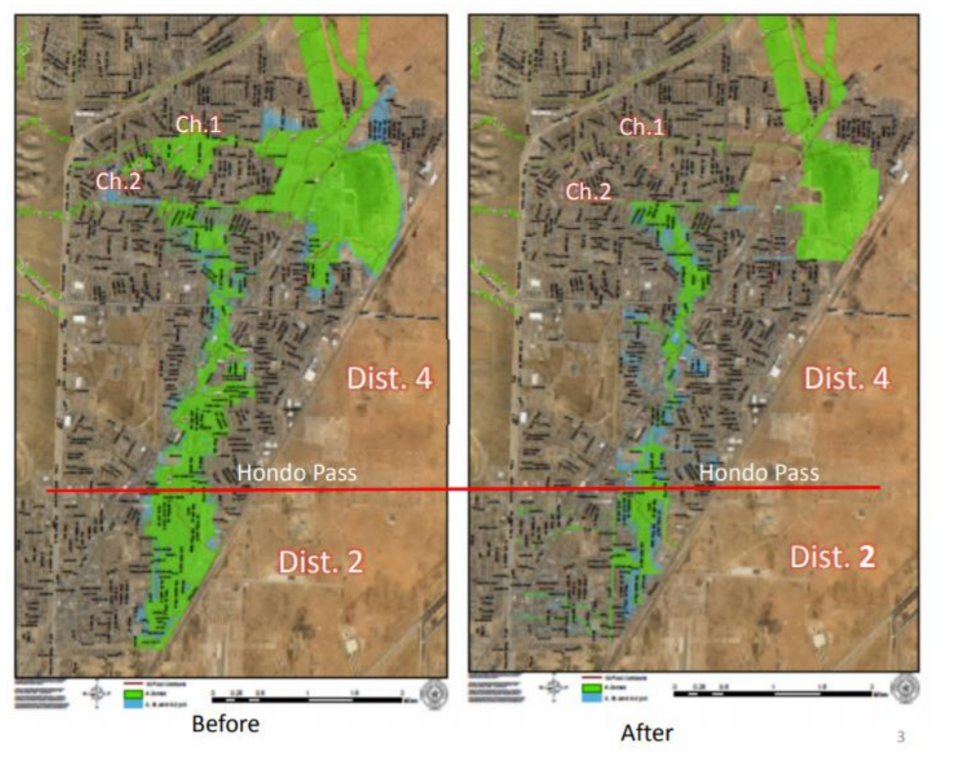 2. Completed: Residential Street Resurfacing Projects. 20% of the City of El Paso's Street Resurfacing Projects were completed right here in District 4, though just 12.5% of El Paso's population lives here.
This comes to a grand total of 93 Northeast residential streets that have been repaved
Numerous major repaving projects have been completed, including the often-traveled Railroad Drive, Wren Ave and McCombs Street.We also worked successfully with TXDOT to get Martin Luther King Blvd, Dyer Street, and parts of Stan Roberts Road repaved.

More resurfacing projects are scheduled for Northeast including Rushing and Sun Valley
3. Completed: Pothole Repair. Over 30,000 potholes have been repaired from mid-2017 to present day.
4. Completed: Traffic Signal Light Installations. We were experiencing unnecessary traffic fatalities at the most dangerous intersections in Northeast El Paso, but through the work of the city, and partnerships with other organizations we have been able to install ne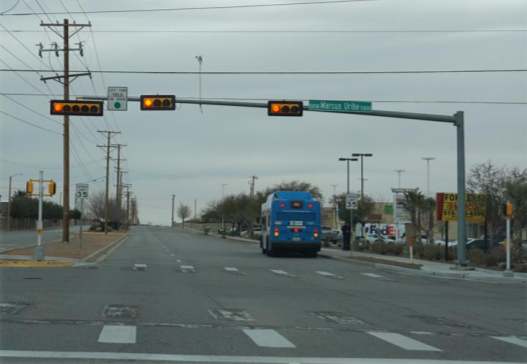 w traffic signals at the following intersections:
Mesquite Hills and US 54


Marcus Uribe and Sean Haggerty

Sun Valley and Kenworthy

More traffic signals are on the books to be installed in the next two years including Dyer & Tiger Eye and Sean Haggerty & Rushing
5. Completed: Mesquite Hills Street Lighting Project. This project brought much needed lighting to the Mesquite Hills area allowing for safer driving and pedestrian traffic. This included 10 new lights added in a one-mile distance from Dyer to US54.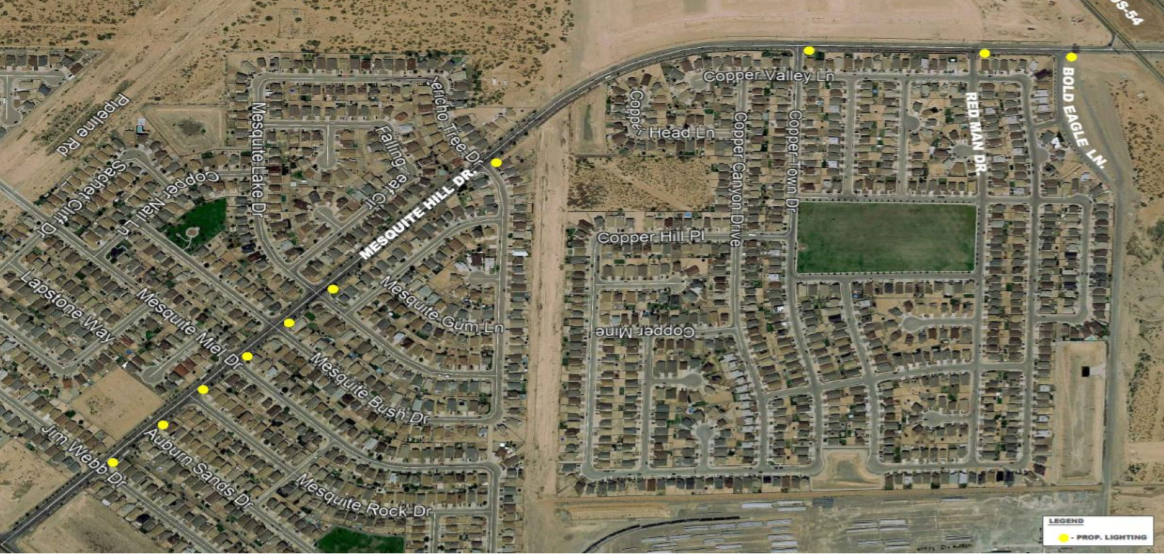 6. Completed: Deer Avenue Neighborhood Traffic Management Program (NTMP). NTMP projects allow neighborhoods the opportunity to curve speeding issues and create a safer residential area for our children and families.The NTMP project on Deer from Pheasant to Railroad (approximately 1.4 miles) includes curb extensions, extra marked signage and landscaping and irrigation improvements.
This is one example of an NTMP success, through citizen petitions that my office helped submit, we have 4 other active NTMP projects currently in the works!
7. Completed: Landscaping and Lighting on Sean Haggerty. This project enhanced lighting and added landscaping on Sean Haggerty from McCombs to Aaron Street. This has enhanced safety and beautified the neighborhood and one of the most traveled corridors in the City.
8. Completed: Metro 31, Arvis E. Jones Transfer Center at Northgate. This new bus terminal provides a large space for bus passengers to sit in the Air Conditioning while awaiting the arrival of their bus. It also provides free WIFI and is the home of my Satellite Office, used to meet face to face with constituents on a weekly basis!
Metro 31 also has more amenities coming soon included an age 50+ community and small retail shops! You can also view the beautiful art display that pays homage to the old spear at Sunrise Shopping Center!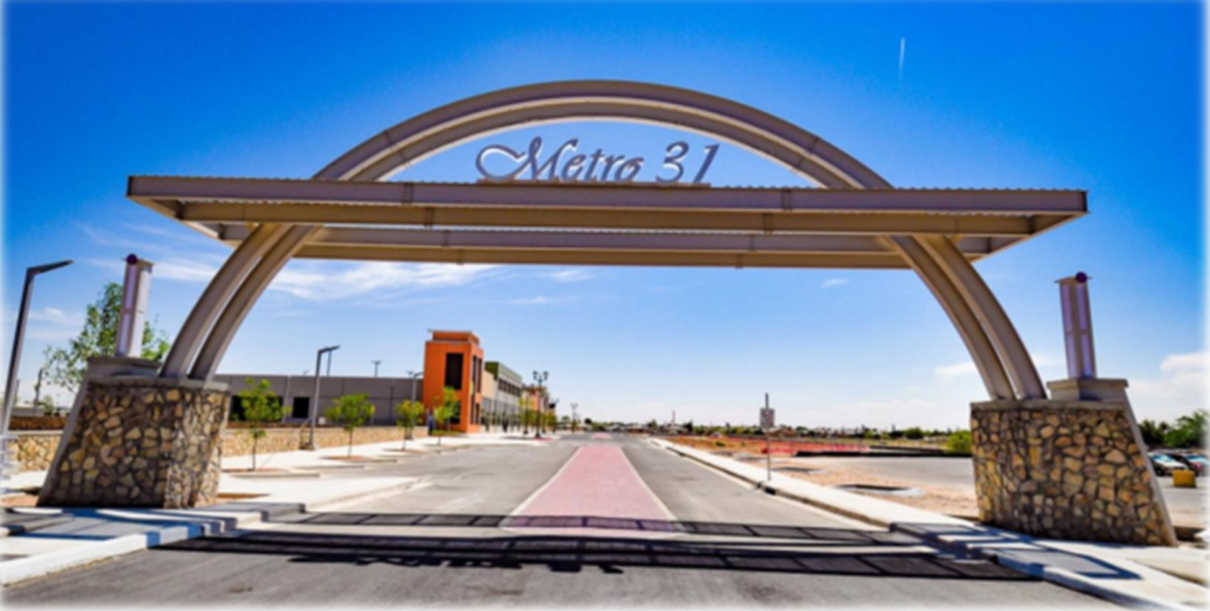 9. Completed: Dyer Rapid Transit System (RTS). The Dyer RTS provides new transportation opportunities for Northeast Residents and includes:
A 10.2-mile journey, beginning at the Downtown Transfer Center and travels up Dyer, ending at the recently completed Metro 31 Northgate Transfer Center

New shaded bus stops

Sidewalk and ramp upgrades

Trash cans, bike racks, landscaping, pedestrian lighting

Message signs with bus arrival times

Ticket-Vending machines for quicker service
10. Completed: New Trailheads. Two new trailheads were added to the Northeast trailhead inventory, allowing for a safe place to park and enjoy the land that our Mountains have to offer.
Roundhouse Trailhead

Lazy Cow Trailhead

Trailhead Amenities at both sites include: New parking areas, information kiosks, solar tables, bicycle repair station, and water fountains for humans and our canine companions!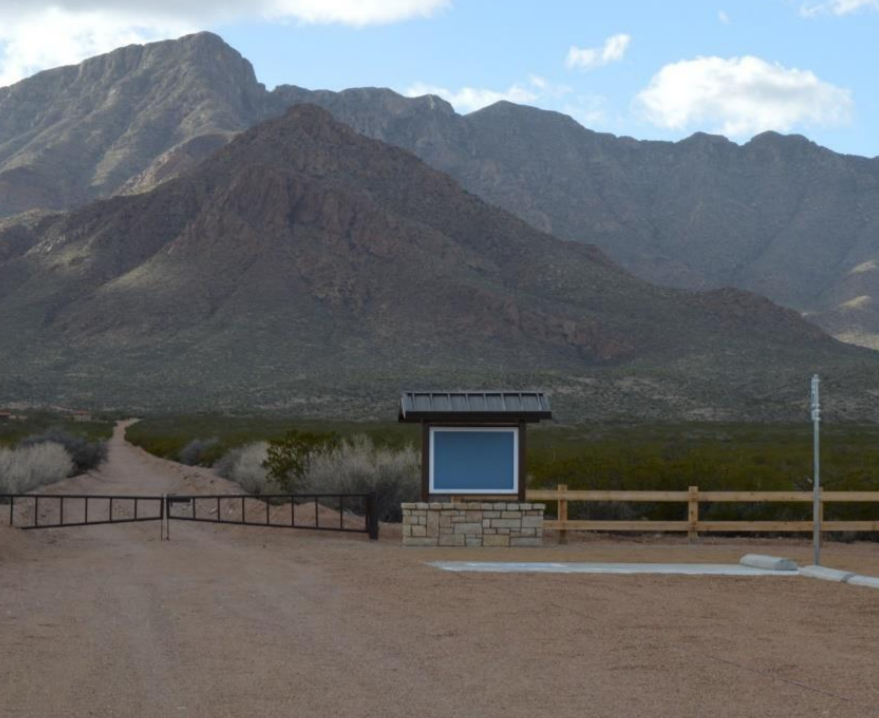 11. Completed: Museum of Archaeology Improvements. These overdue improvements include a new Gazebo with a seating area, new restrooms and more ADA compliant spaces for all to enjoy the history and lessons we can learn from the wonderful museum!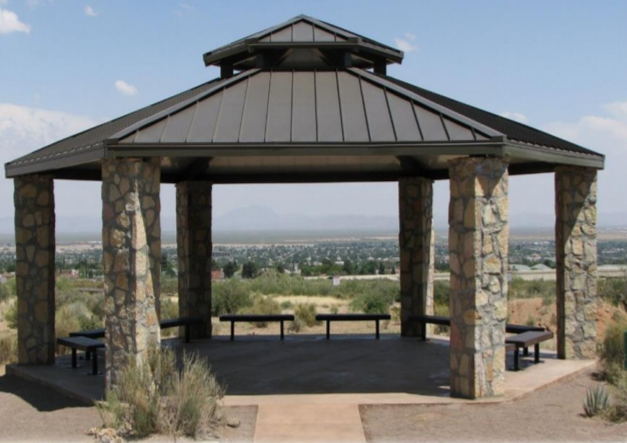 12. Completed: Richard Burges Library Renovation, 9600 Dyer Building C. These much-needed upgrades and additions continue to help our youth learn and explore all the Libraries have to offer. This improvement included a brand-new children's area, automated book check-out and return, and brought the largest city owned computer lab in El Paso to Northeast. It also provided a permanent space for the "Friends of the Library".

13. Completed: Sean Haggerty/ Angora Loop Connection Funding Allocation. Worked tirelessly through research and numerous meetings to ensure funding for this vital connection is secured through the Metropolitan Planning Organization (MPO) which utilizes federal funds. This project will begin in 2023 at a cost of $24 million. This project has now been moved from the funding year of 2045 to 2023, which is a major win for our community and will improve public safety and economic development efforts! This project also sits within Tax Increment Reinvestment Zone (TIRZ) 13 which will provide the funding to maintain the roadway once constructed.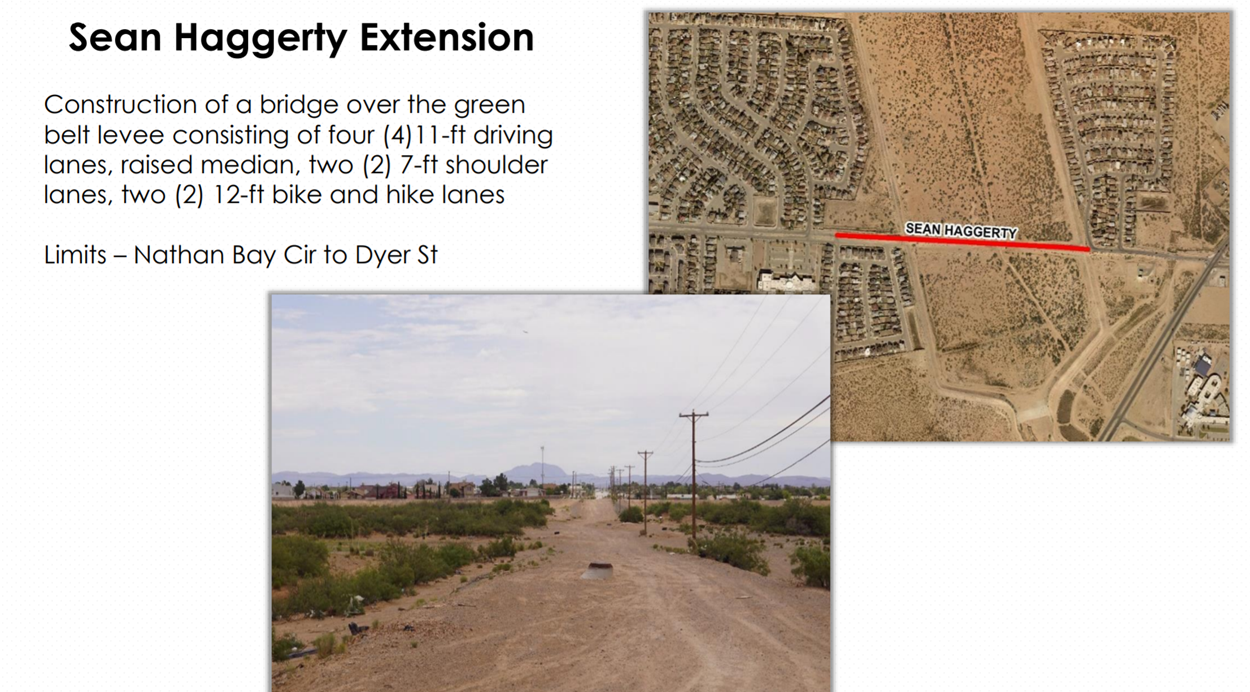 14. Completed: Northeast Land Exchange. This land exchange, the largest in the City's history with over 2,300 acres, will allow for the first Mastered Planned Community in El Paso called Franklin Mountain Estates. This will bring an estimated 10,000 homes to the Northeast in the next 15-20 years and will help to fund TIRZ 13. This is a benefit to Northeast and will boost our economy by bringing national home builders to El Paso, which will bring other retail and restaurants along with it.
15. Completed: Knapp Land Acquisition & Conservation Easement. With considerable work and effort, we were able to use 2012 QOL voter-approved "Open Space" dollars to purchase 350 acres of the Franklin Mountains commonly known as the "Knapp Land." (See below in the "Future Northeast Projects" section to learn more about my continued efforts to conserve this property)
16. Completed: Reimagining Cohen. Through extensive community outreach and collaboration, we started to get the ball rolling on Reimagining Cohen. After less than a year in office we not only had the funding to demolish Cohen Stadium, removing a major blighted property from our Northeast community we also got the Cohen site graded and prepped for new construction to begin. We have also secured a Master Plan for the future development! Check out the design and more info about Reimagining Cohen here: http://www.cohenep.com/
17. Completed: Cite & Release Program. This program helps to reduce the time officers are tied up with low- level marijuana arrests by allowing them to cite offenders with Class A and B Misdemeanors in possession of fewer than 2 ounces of marijuana, rather than arrest and book them. This helps to improve police response times to other situations and helps relieve our court system. This went into effect on September 1, 2020.
18. Completed: Elevated Water Tanks. Through Coordination with El Paso Water, we added two new elevated water tanks that can hold up to 3 million gallons of water and are now providing service to the Mesquite Hills area improving water pressure.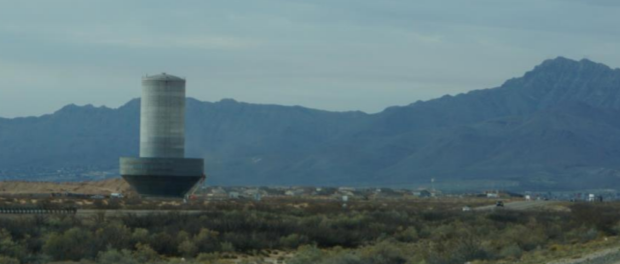 19. Completed: Camp Cohen Water Park. This water park includes amenities that the Northeast has never had before including water slides, a climbing wall, ADA accessible pools and a toddler area. This water park also has concessions and rent-able cabanas for Northeast families to enjoy!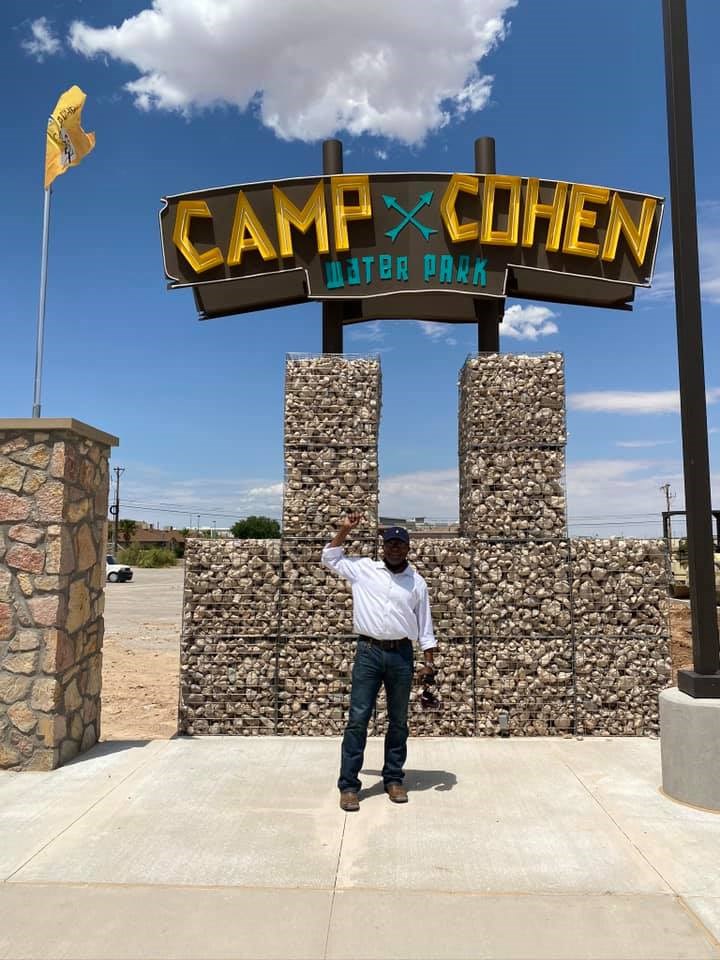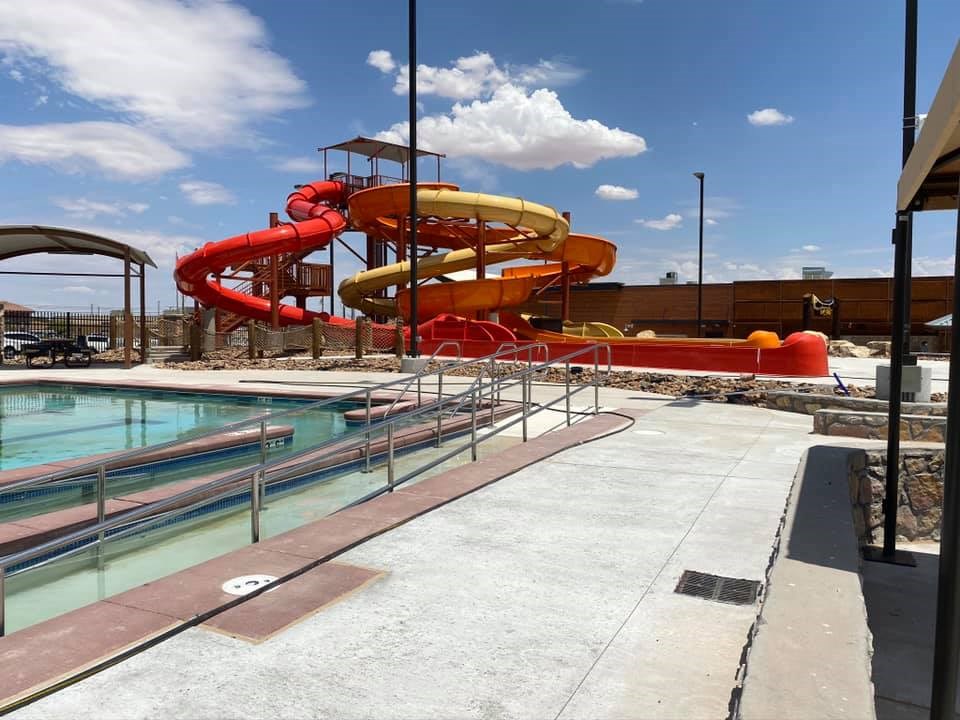 20. Completed: Numerous Park Improvements & ADA Accessibility. Improvements at parks such as Sue Young, Todd Ware, and Sandstone Ranch Estates which provided more amenities to our community. Other ADA projects also allowed for sidewalk and curb cuts along Rutherford, Sun Valley and many others!
21. NEW! Completed: Secured a location in Northeast El Paso for the new "Public Health Main Laboratory and Health Clinic" to be completed and operational NLT December 2020. This new facility will be across the street from our 911 Fusion Center and will expand COVID-19 testing for our Community!

During my three years in office, I have been able to help residents with issues big and small and made myself available to serve your needs, and I am proud of all we have accomplished together!
Since Mid-2017, I have:
Resolved 1,345 constituent concerns
Attended more than 500 events
Held at least 170 representative led community meetings
Other Significant Accomplishments*:
Brought forward Fair Maps Resolutions in 2019 and 2020 that stated the City of El Paso stands firm with our community in order to ensure that Gerrymandering is ended, and fair maps are drawn for Representation

Brought Forward the El Paso Strong Resolution in 2020 which aimed to reduce racial injustice and improve police encounters

Brought forth an item to City Council to designate Juneteenth of each year as a City Holiday

Brought forward an initiative to waive parking fees at the Airport for Surviving Spouses of Disabled Veterans, adding more benefits for spouses on top of the fee exemption that already existed for Disabled Veterans
*All of these initiatives were approved by City Council